Jessica Blanchard, studio owner
Ayurvedic Practitioner and Registered Dietitian/Nutritionist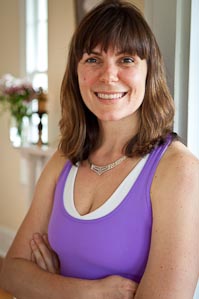 Jessica endeavors to live by what she teaches in all aspects of yoga.   After yoga touched her life deeply, she shifted paths to devote herself to spreading the wisdom of eastern healing modalities.   A student of Ashtanga Yoga since 2000, Jessica studied primarily with the late Sri K. Pattabhi Jois (Guruji), who gave her his blessing to teach in 2005.  She is the only teacher in Louisiana to have attained the Level 2 Authorization from the Sri K. Pattabhi Jois Research Institute in Mysore, India. Sri O.P. Tiwari has been Jessica's spiritual guide and mentor since 2003.  Both Tiwariji and Guruji taught her that yoga is first and foremost about dedication to practice, and authentic teaching can only be rooted in one's own experience.
Living between India and Thailand until late 2007, Jessica returned to her birthplace of New Orleans and started Balance Yoga & Wellness shortly thereafter. Jessica frequently travels to teach in Europe and Thailand, but will remain a lifelong student of Yoga and Ayurveda.  She teaches with compassion and intelligence, and loves seeing how yoga uncovers the layers of dust, letting the spark of intelligence shine through each individual.   Looking to integrate western clinical nutrition into her portfolio, Jessica began nutrition studies in 2009 and completed the qualifications to become a Registered Dietitian in 2013. Check out her nutrition and wellness work at Stop Feeling Crappy and download your free 7-Day Plan for increased energy and vitality.
Mikhayla Anderson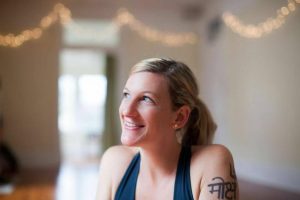 Mikhayla Anderson, Anusara© Inspired-ERYT 500, RYT 500, is a mother, aspiring artist, and native New Mexican.  She flourishes in New Orleans with her partner and wild child.
Through 15 years of teaching, Mikhayla has solidified her skills in helping students uncover their optimal alignment. Mikhayla draws from Anusara Yoga, which interweaves alignment principles with the Tantric perspective of innate goodness. Her classes infuse detailed workshop-style instruction with graceful flow. Mikhayla creates a unique yoga experiences when she draws from cosmic to mundane themes which continue to inspire her students off the mat.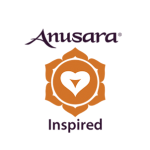 Mikhayla enjoys teaching beginning and advanced asana, meditation, and creativity workshops. She co-teaches 200 and 300-hour Teacher Trainings at Balance Yoga and Wellness in New Orleans  and at Bhava Yoga Studio in Albuquerque, NM.
Check out her yoga and creativity offerings at www.starblossomlife.com
Amy Archinal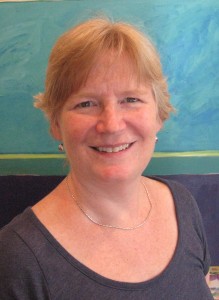 Amy Archinal is a visual artist, a certified Phoenix Rising Yoga Therapist and Group Facilitator and a Registered Yoga Teacher. Amy's insightful teaching combines elements of Taoist and Hatha Yoga and is focused on mindful movement, creating freedom in the body and the breath.  Amy's classes also help students to develop self presence. She seeks to honor the uniqueness of each student and considers it a deep honor to witness the unfolding of another.  
Amy has studied Taoist Yoga, Hatha Yoga and Phoenix Rising Yoga. She specializes in gentle classes that focus on mindful movements, stress reduction and deepened self-presence.  In addition to her regularly scheduled classes at Balance Yoga & Wellness, Amy offers one-on-one Phoenix Rising Yoga Therapy Sessions and runs Stress-to-Bliss group series.  For more information about Amy's work see www.neworleansyogatherapy.com.  
Brooke Bailey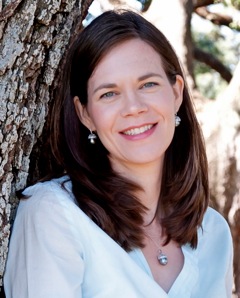 In 2006 Brooke received her Yoga Alliance approved 250 Hour Certification in Hatha Yoga from Synergy Center for Yoga and the Healing Arts in Miami, Florida. Her study of yoga has included a variety of styles including Iyengar, Ashtanga, Sivananda, and Vinyasa. In 2008 Brooke began studying with Rod Stryker, the founder of ParaYoga, and is continuing to broaden her understanding of this yoga style through the ParaYoga Master Training Certification Program.
Brooke holds a BA in Management from Tulane University and a MBA in International Management from Thunderbird School of Global Management in Arizona. Living, working, and studying abroad provided Brooke with the opportunity to broaden her understanding of others through cross-cultural experiences. Using these experiences she developed a teaching style that is easily accessible to students from a variety of different backgrounds and with a wide range of levels of yoga study. Breaking down the physical elements and alignment of poses for her students allows them to build a strong foundation from which she then layers the more introspective aspects of the practice.
Brooke is also the Founder of Yoga Lagniappe, a company devoted to being your personal guide to local yoga and wellness information. At www.yogalagniappe.com you'll find more than you expect as it relates to your yoga practice and living a balanced lifestyle in the New Orleans area. Sign up for a yoga class with Brooke and get the yogic tools you need to reach your greatest potential.
Melissa Clark
Melissa Clark has been practicing Ashtanga yoga daily since October 2006. she loves the challenging, breath-centered dynamism of the practice.
She holds her yoga studies with David Garrigues. she has taken teacher trainings with Tim Miller, Jessica Blanchard, Melanie Fawer and Michael Hamilton.
Melissa has a BA in theater from the University of Georgia. Melissa shares the practice in a compassionate way that is challenging and fun, while hoping to instill a sense of dedication to practice.
Amanda Credeur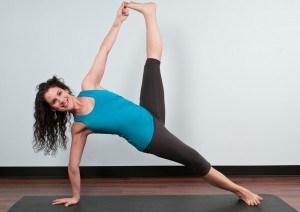 Amanda Credeur, E-RYT 200, has been in love with movement since she can remember. Always active in dance and sports, she was riddled with injuries by high school. Yoga was recommended to her by a doctor to cure her joint injuries, and she's never looked back. In the past 13 years she has practiced Anusara, Ashtanga, Bikram, Hot Yoga, Inyengar, Jivamukti, Power Yoga, Prana Flow and many styles of meditation. Wanting to create classes for athletes and those with injuries, people who need alignment focused practice, she was inspired to become a teacher. She completed her Vinyasa certification at Flow Yoga Center in Washington, D.C. in 2009.
Her eclectic background and love of movement permeate her teaching style. She strives to create a safe and enjoyable environment for every class by teaching Vinyasa flow with a focus on alignment and unique sequencing. By including both beginner and advanced variations of poses, Amanda encourages each student to practice at their level, while giving them an opportunity to learn and practice more challenging poses. At the core of her teaching is the understanding that practice is only beneficial if it creates positive results outside of class. She hopes that you have as much fun as she does as you grow in your yoga practice in and outside of class.
Tracey Duncan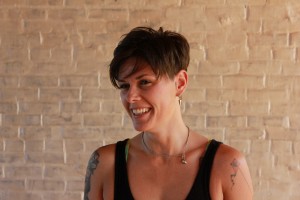 Tracey started studying yoga in 1997, when it was so weird that you could only take classes at senior centers and ashrams. Her practice has helped her heal from thankless jobs, car accidents, and broken hearts. Her goal is to help her students access healing for themselves by guiding them towards greater alignment in their bodies and minds.
She has degrees and certifications in seemingly disconnected subjects: Anthropology, Massage Therapy, Creative Writing, and Yoga. She has lived in many cities, near and far. She is trained in Integral Yoga (a traditional hatha style) and Swan River Yoga (a homegrown vinyasa style) and tries to bring the diversity of her education and experiences into each class.
Her style is eclectic. She believes every class should be a journey that the student embarks on and that you should leave class in a different place than you started. She would love to be your tour guide.
AJ Durand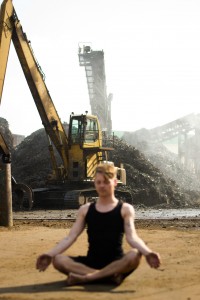 AJ Durand first discovered yoga in 2003 at The Barat Campus of DePaul University where he studied Theatre. Yoga combined with the Alexander Technique for movement first inspired him to study principles of body alignment. His desire to learn and experience the inner workings of the bodymind connection has led him to many mats on many floors. He has studied under the tutelage of Quinn Kearney, Claire Mark, Geri Bleir, and Tom Quinn at Yogaview in Chicago since 2005.  He began his focus for alignment oriented and therapeutic yoga in 2010 with Gabriel Halpern.   AJ is known most for his sense of humor, playfulness and his genuine enthusiasm while teaching.  He creates a casual but focused environment and he encourages you to ask questions, explore various techniques, and work your personal edge. His belief that movement is an outward expression of the inner self helps you experience the transformative benefits of yoga both on and off the mat.
Gabi Fernandez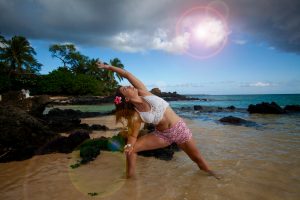 Having never been athletic, I started practicing yoga as a way to release stress while in law school. From the sense of peace I got after the very first class, to the increase in energy I felt within the first few weeks, I was instantly hooked and ready to make it a major part of my life. Many of the initial changes were physical but the most profound took a little time and came from within. Before I knew it, yoga gave me the courage to abandon a lifestyle that was not fit for me, and the confidence to follow my heart.
My approach for teaching yoga is dynamic. Being a vinyasa, ashtanga, and acro-yoga practitioner, each class is unique and creative but always safe and anatomically inclined. My main goal is for students to tune inside, get out of their head, and move their bodies in ways that feel natural and unrestricted.
Yoga has changed my life in so many positive ways; I can't help but feel an overwhelming amount of love and respect for this practice. It is my absolute joy and pleasure to be able to share it with others and help transform the lives of those who connect with my flows.
Seneca Hennrich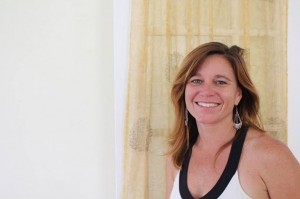 Seneca's first yoga class was in Germany in 1990, as an exchange student, when she tagged along with her host-mother, to see where Gisela's 'Tuesday night glow' came from! The sense of serenity, calm, and connection she felt inside herself (and the whole room) after practicing pranayama and asana had her hooked. After practicing regularly over the years with her amazing teachers in California, Nantucket, and New Orleans, she got her teaching certification at Yandara Institute in Baja, Mexico in 2011. She has had a blast dabbling in many wonderful forms of yoga all over the world, but is most moved to teach and practice in a Vinyasa Flow style. "I believe that our intuition is our deepest guide. That is not something that is very nourished, or seems to me under-valued in Western culture. When we practice yoga, we slow down and explore our own selves enough to (re)connect deeply with our intuition- that inner, knowing light of our soul, which guides us to right action, deep contentment, peace, and genuine experience and communion with others."
Stephen Link
Stephen Link has been studying and practicing Yoga for the last 8 years. His introduction to the practice was through a college course on Buddhist Philosophy. After attempting to practice meditation for about 6 months and he started studying the Yoga Asana tradition as a means to ameliorate the physical pain of sitting in meditation practice. Stephen was so thoroughly impressed with the results of his asana experimentation that he started a deeper study of the asana practice itself. This culminated in a Bachelors Degree in Religious Studies, an emphasis in Indian Philosophy, and the completion of a 1000 hour Yoga Teacher Training through Naropa University in Boulder, CO. Stephen has since made every effort to deepen his practice and has been privileged to have studied under such prestigious personalities as Richard Freeman, Troy Lucero, and Eagle of Pineapple Yoga in Kauai. Stephen teaches what he calls "Unorthodox Ashtanga," which utilizes the sequences of Ashtanga Yoga as templates which can and should be modified in order to meet the needs of each body.
Meredith Murphy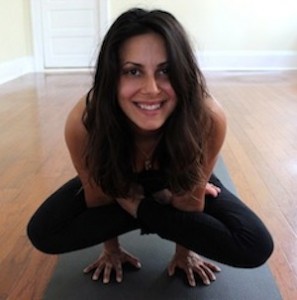 Meredith began practicing Ashtanga yoga in Atlanta, GA in 2005 as a way to start meditating and to connect spiritually.  She eventually began teaching full time in 2006 at "Balance Yoga" in Atlanta with owners Marsha McNeight and Jennifer Smith. In 2009 Meredith relocated back to her hometown of New Orleans and began teaching at "Balance Yoga & Wellness". Meredith has completed teacher trainings with Manju Jois's and Tim Miller and frequently attends workshops. She has a deep understanding of the Ashtanga Vinyasa practice and transmits this clearly through her words and hands on adjustments.  Meredith made her first trip to Mysore in 2012 to study Ashtanga directly at its source with Sharath Jois.
Steph Smith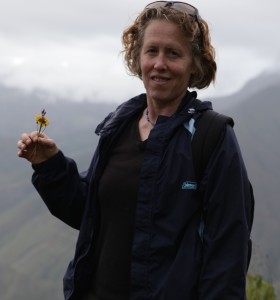 Steph is both a Kundalini Yoga Teacher and Swan River Certified Yoga Teacher (based upon Jivamukti).  She deeply understands the transformational aspects of Yoga and brings this awareness into her classes.  Her background is diverse and covers a range of experiences, but her interests, besides yoga reside in filmmaking with an emphasis on educational projects, indigenous midwives, and herbal medicine.    In her Yoga classes, she often blends metaphysical themes with the physical experience to encourage perspective shifts.  She has an extensive understanding of the Chakra system by having taught a class on it for several years, as well as, her own internal work.  All her classes adhere to the teaching of Kundalini Yoga as taught by Yogi Bhajan.  She often organizes these teachings to focus on various themes over an extended period such as clearing the subconscious, physical health, Chakra system, and the nervous system. An individual class is complete within itself. 
Sarah Waggener
Sarah has been a devoted practitioner of Ashtanga yoga for 8 years, and has been privileged to study with many teachers steeped in the tradition. She completed an advanced teacher training with Richard Freeman, and traveled to Mysore, India to study with Sharath Rangaswamy in 2009.
Sarah assisted and taught at Ashtanga Yoga Upper West Side in NYC, as well as at the Yoga Room here in New Orleans. She is also a professional aerialist and aerial instructor, and feels that her Ashtanga practice is an integral part of keeping healthy and strong in the air! She is thrilled to be a part of the community at Balance and to share her love of this practice.