Cheryl Golich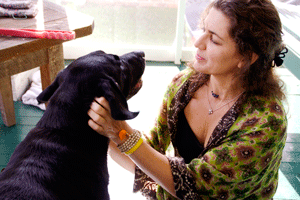 If you asked me 15 years ago if I could see myself owning a yoga studio in Mid-City New Orleans, I would have thought you were crazy. I was living in California working as a staff accountant for a construction company. Amazingly I grew-up in the "yoga capital of SoCal" but didn't discover yoga until I moved to NOLA where at that time there were only three studios in the city. The only one that responded to my request for a schedule was Alvina's on Oak Street. After practicing with Alvina for a year I discovered the playful vinyasa practice offered by Sean Johnson. This led to a long relationship that eventually resulted in a teaching certification from White Lotus Yoga Foundation in Santa Barbara California. While I resisted Sean's encouragement to teach, I eventually succumbed and immediately discovered how inspiring it was to introduce the practice to new students. What a blessing it is to see how students can transform their lives through the physical and philosophical yogic practices.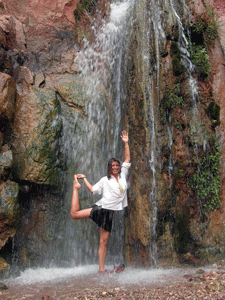 One of my favorite things is to travel and discover new studios and teachers. From the Nosara Yoga Institute in Costa Rica where the iguanas taught us new postures, to the sweet yurt in Encinitas, California where we couldn't have fit one more person and flowed to the crackling of the wood burning stove. I have been blessed to be able to travel and study with inspiring teachers. If I can't find a yoga studio, I get creative and turn any surface into a yoga mat, whether it is the deck of the boat cruising through the Greek Isles or the Panama Canal or the sand of the beaches of Hanalei Bay in Kauai or the shores of the Colorado River in the Grand Canyon.
My early practices were based on Ashtanga yoga as I was initially drawn to a more vigorous vinyasa practice.   I have recently discovered the benefits of restorative yoga and the transformative benefits of pranayama. These inward practices inspire methods of deep relaxation and stress reduction. Sharing this insight with students has been the most amazing gift. Being able to listen to your body and vary your practices according to what you need at that moment becomes one of the many valuable lessons of yoga.
In addition to teaching yoga I am also a Certified Public Accountant – many people are surprised by this combination of professions but I believe this is what keeps me balanced. The attention to detail that comes naturally to accountants gives me the ability to fine tune the alignment in a yoga posture and the creative aspect of the yoga practice gives me insight in solving challenging accounting situations.
Partnering with Jessica and bringing yoga to Mid-City is a dream come true – even though I couldn't see it 15 years ago!  Find balance in your life and come play with us at our urban oasis. Namasté