Meredith Salvago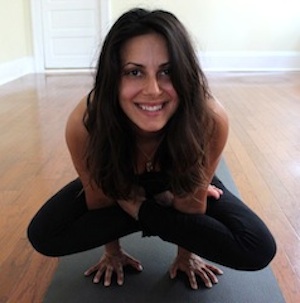 As I think back on my journey into yoga the first thing that comes to mind would have to be at the age of six, around the time when my mom started to practice yoga.   From her own learnings, mom would then teach me.  Even as a small child, I benefitted from the postures and breathing.  My mom would teach me a few asanas (postures) and breathing exercises in order to help me to sleep and calm me down. This became a nightly routine that I cherished.
I have always been active, engaging in some type of physical activity. In middle school and high school in New Orleans I ran track and cross country.   In my high school years while searching for something more, I began to teach myself yoga and meditation through books.  At night or after track practice I would try to mimic the asanas and to meditate. I was intrigued at how people knew how to control their thoughts though breath, silence and movement.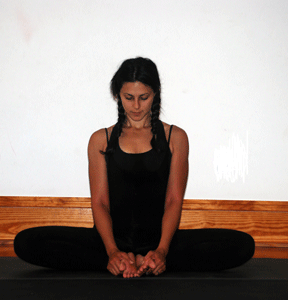 I graduated from Full Sail University in Orlando with an Associates of Science in Film and Video production in 2002.  I then moved to New York and quickly moved to Atlanta after finding out that the film industry was not for me.  In 2005 at the age of 23 I took my first Ashtanga class. I knew it was time to change my college habits and get my body, mind and soul into shape.  Within the first year of practicing Ashtanga yoga my whole life changed. I became more "in tune" with myself, my surroundings, and more self-confident in my own skin.  With this I felt in my heart and soul that I was meant to practice yoga for the rest of my life.  I wanted to share my positive experiences with the rest of the world.  I became a teacher to help others and to share the benefits that I had realized (and still do) through yoga.
The mantra I live by: "Even though I teach yoga I am always a student"