Sharon Floyd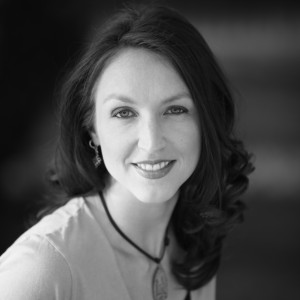 Sometime in 2004, after I had fully stepped onto the path of personal development, I decided to join a gym. I chose L.A. Fitness for its choice locations and convenience, the same reasons that I chose my particular bank at the time. I had stopped smoking a couple of years prior and had taken up knitting after 9/11, all attempts to calm my mind and move towards a less-stressful existence. But I was still sitting in a cubicle every day at work, spending a lot of time planning my way out and trying to figure out what I really wanted out of my life.  I was working full-time and attending night classes at a community college, trying to revive the once-stellar GPA I had destroyed my first year of college.
Out of curiosity, I took a Power Yoga class at the gym. I also took step aerobics, swimming, kickboxing, and various other classes, appreciating the menu of options. Over the next couple of years, I kept going back for the yoga and eventually dropped everything else. I liked that some of the postures were stretches I had done as a child as I sat on the floor of the living room watching television. But the delivery of the postures was interesting. Why so much emphasis on the breath?, I wondered.  I began to consciously breathe deeper while sitting in Atlanta traffic.  Slowly, I noticed that the yoga was working. As I used more of the techniques I learned in class outside of the classroom, I also started researching yoga on my own. I was surprised to find that it was an ancient, complete system of living and that its objectives were peace and happiness, our True Nature, and the very things I was searching for.  And that's when I started getting excited about it.
By the time I was ready to leave corporate America in 2007, I had decided that I would share yoga with as many people as I could. After receiving my BS in Psychology from GA State University, I enrolled in Peachtree Yoga Center's Teacher Training program in Atlanta, thirsty for knowledge. The experience was unforgettable. I often refer to what I learned there and remember the words of my teachers, one of the highlights being David Keil's simple phrase: "Movement heals."
As my own personal practice has expanded, so has my teaching. My move to New Orleans in 2008 brought with it the opportunity to learn from the inspired teachers here and to immerse myself in a supportive yoga community.  I have explored many styles of yoga over the years, but have been drawn to the Ashtanga style and its teachers again and again. The Ashtanga system has challenged me not only physically, but also mentally and spiritually.  It has obliged me to cultivate a deep devotion to my own practice and the patience that it requires, which, ultimately, is the definition of Love.
"Seek freedom and become captive of your desires, seek discipline and find your liberty."
–Frank Herbert, Dune