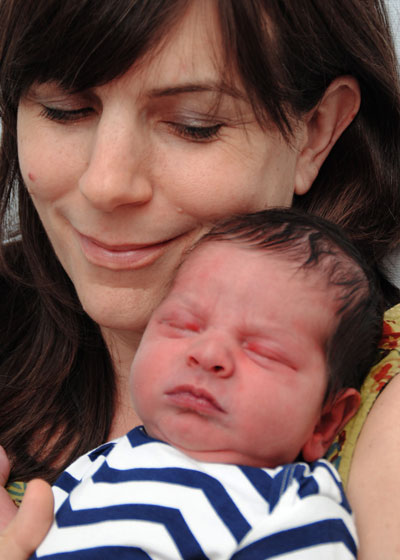 I am delighted and touched each day by this new addition to my life.  Friends had warned me before that a baby changes everything, and now I can understand why.  Dylan Bosco Desa was born August 25th at 4:06am.   He was born after a speedy labor, just four hours from our arrival at the hospital.  I can attribute much of the ease of labor to the breath work practices that I used to breathe through the contractions and remain calm.  This even fooled the nurses into thinking that I was in earlier stages of labor.  Today I wanted to introduce Dylan to the community – he has been on this earth for 10 days!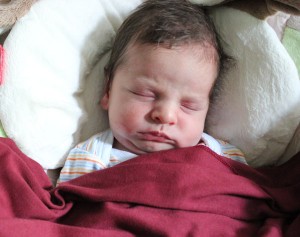 The nine month pregnancy and birth have once again shown the power of keeping expectations at bay.   I had a very good pregnancy – even at age 38-39 my body didn't fall apart or grow enormous and I felt great throughout.
Many things about my pregnancy and birth were outside of the "normal" course.  I will write more about each of these points in due time.  Having this young one limits my time at the computer!
1. I practiced yoga, mostly Ashtanga yoga throughout.  I learned how to modify and left certain poses out that did not feel good.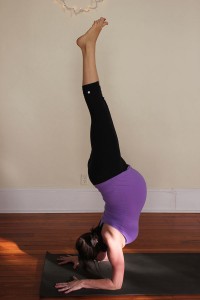 2. I ate a 95% vegan diet throughout
3. I barely gained the expected weight
4. I did not swell up despite the heat
5. My labor was very fast and relatively easy.  (I won't say pain-free)
6.  Using the breath work (pranayama) and meditation techniques helped me to cope with labor very well.
I will share more about each point above as time goes on.  My goal is to inspire other women to change their perspectives about pregnancy.  It can be such a wonderful, positive experience!
Have you been through pregnancy?  Do you have thoughts to share?  Please comment below.