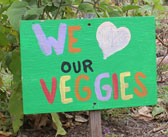 What is your healthy eating goal this week?
Here are examples:
– Replace all white/refined carbs (breads, pasta, rice) with whole forms like brown rice, 100% whole wheat bread, quinoa, rye, etc.
– Add a healthy breakfast to my routine:  Whole oats with one apple made with soy/almond milk + cinnamon
– Eat 2 servings of vegetables at lunch & dinner.  One serving is 1 cup of raw veggies and 1/2 cup cooked
Here is a hummus recipe I made today:
– 1 large can of Garbanzo beans (chick peas)
– Juice of 1 lime, + lime zest
– 1 Tablespoon Tahini
– 1 Tablespoon of capers, can use salt instead
– 1 Tablespoon of nutritional yeast
– Handful of basil
Rinse the beans.  I like to heat them, this adds creaminess.  Combine all ingredients except basil, in a food processor blend well.  Add the basil and pulse a few times.  Enjoy!
I spread lots of hummus onto a sprouted Ezekiel wrap with tomatoes, sprouts, avocado, and arugula.   On the side I had steamed kale and brussels sprouts, seasoned with a pinch of salt and wine vinegar.
What is your healthy eating goal for this week?  Please post below.