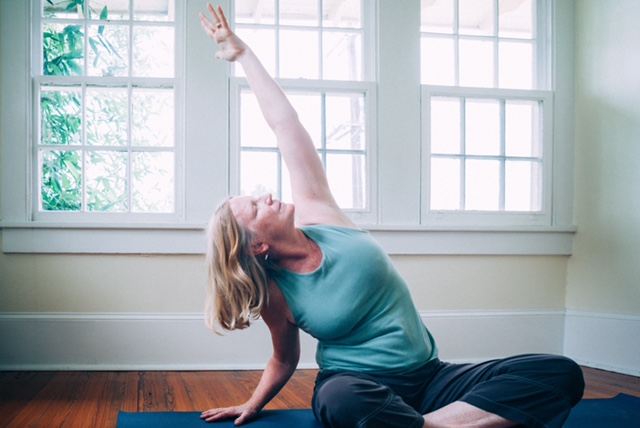 August 20th – October 15th
Thursdays 6-7:15pm
Led by Amy Archinal 
Have you had an itch to start yoga, but didn't know quite where to start?
Yoga offers an incredibly vast array of methods, and it can be hard to find the right one for you.
Learn yoga in a non-intimidating, supportive atmosphere with other beginning students.
This course will emphasize starting a yoga practice in a non-competitive, non-judgemental environment. Experience the tools from yoga which encourage releasing stress and relaxation.  Each class you'll practice gentle yoga postures for all types of bodies.
This course is perfect for those of you who feel too stiff, heavy, or that you have too many injuries to start yoga.
Next  8 week series: $88 booked by 8/13; $96 thereafter.
About Amy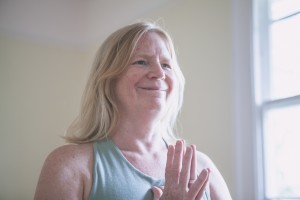 Amy Archinal is a visual artist, a certified Phoenix Rising Yoga Therapist and Group Facilitator and a Registered Yoga Teacher. Amy's insightful teaching combines elements of Taoist and Hatha Yoga and is focused on mindful movement, creating freedom in the body and the breath.  Amy's classes also help students to develop self presence. She seeks to honor the uniqueness of each student and considers it a deep honor to witness the unfolding of another.
Amy has studied Taoist Yoga, Hatha Yoga and Phoenix Rising Yoga. She specializes in gentle classes that focus on mindful movements, stress reduction and deepened self-presence.  In addition to her regularly scheduled classes at Balance Yoga & Wellness, Amy offers one-on-one Phoenix Rising Yoga Therapy Sessions and runs Stress-to-Bliss group series.  For more information about Amy's work see www.neworleansyogatherapy.com.