Steve Rubin
Steve Rubin's first step on the path of yoga began in 2001, like many 22 year old Americans, in the gym, starting with physical body and asana (posture) practice, attending classes regularly exploring a variety of approaches.  After some time exploring and learning to manage the breath, he was drawn to spend most of his effort learning through the Ashtanga Vinyasa method.  Jumping right in with both feet, his passionate interest, study, lifestyle changes, and steady growth in yoga has literally taken him all over theworld (India, Thailand, Israel, Suriname, and throughout the US) in both study and then later teaching capacities.
His main teacher Paul Dallaghan, founder of www.yoga-thailand.com, he met in 2006 on his firstof 5 trips to Asia totaling 20 months of focused study and self discovery.  Steve utilized the vast majority of those months under Paul's direct guidance, and with Paul's two main teachers.  The late Sri K Pattabhi Jois (and grandson Sharath)in Mysore India studying Ashtanga Vinyasa at the source, and with Sri O P Tiwari, head of the Kaivalyadhama Yoga Institute in Lonavala India, one of the most recognized and accomplished masters of classical yoga, Pranayama, its practiceand meaning.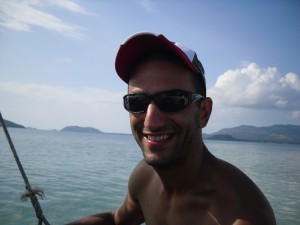 Along with continuing to build his relationship and study with Paul and Tiwariji, he's spent significant time with a variety of senior certified Ashtanga teachers, participated in a vast amount of workshops with well known teachers of varying approaches, went through real transformation living on ashram in India for several months, studies philosophy, Sanskrit, human anatomy andthe human condition.  He's been invited by his teachers and brought to their institutes to offering teachings on multiple occasions and has lectured at large scale international yoga conference in India.
Of far greater importance than this written resume, is that Steve maintains a sincere and dedicated daily yoga practice of pranayam, asana, and meditation as given by his teachers, who'm he continues to spend time with a couple times a year.  He feels increditbly blessed and grateful to be able to share as he has the good fortune to learn under close guidance of his teacher, and continues his rewarding effort in this path and goal which is yoga.