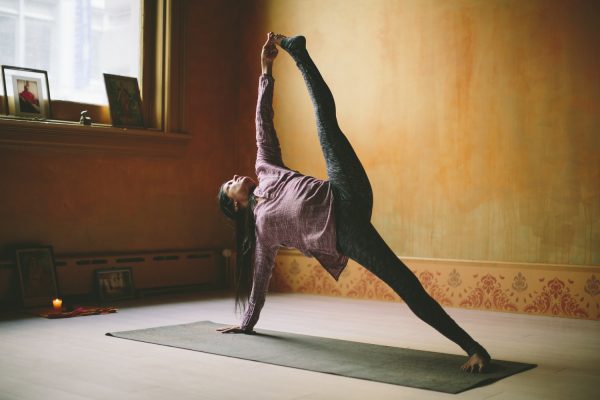 Join us for a weekend of Ashtanga Yoga Sadhana with KPJAYI Certified Teacher, Sharmila Desai.
Sharmila Desai was first introduced to Ashtanga yoga by Shri K. Pattabhi Jois and R. Sharath Jois when she visited Mysore in 1997. She has continued to study regularly at the K. Pattabhi Jois Ashtanga Yoga Institute and is one of few worldwide to be Certified by the Institute to teach the Ashtanga yoga system.
Sharmila's teachings are rich in the wisdom and experience that come from daily devotion and the direct transmission from guru to shishya over many years. Her warmth, humility and reverence for yoga as a way of life will leave you with a true sense of the profoundly spiritual path of Ashtanga Yoga. It will be an experience unlike others, come and bask in the light of parampara.
Her most recent book Yoga Sadhana for Mothers published by YogaWords and co written with Anna Wise is the first book on the subject of Ashtanga Yoga, pregnancy, birth and motherhood drawing from the oral tradition of her Guruji's family and shared experiences from many of his most devoted women students.
Learn more about Sharmila and hear her perspective on yoga in this video.
Workshop details:
Wednesday April 12th, Thursday April 13th, Friday April 14th
7-10am Mysore Style Ashtanga
Saturday April 15th
8:30-10am Guided Primary Series (Beginners welcome)
Friday & Saturday talk after class @10am on philosophy and the yogic lifestyle.
Talks will focus on how to use yoga to Balance the rest of your life — kids, career and self-care. We have coffee and tea at the studio:)
Costs: $100 for 4-Day Workshop (includes talks), $30 drop in classes, $20 Drop In for BYW Members (clients on monthly autopay).