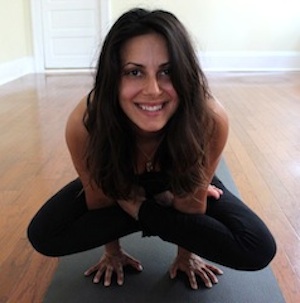 The perfect way to pamper yourself or someone that you care for in the New Year!
A one-on-one Private Yoga session with one of our excellent teachers is the perfect way to take your yoga practice to the next level. Whether you are a beginner with many questions or a seasoned veteran looking to refine your practice, a Private Yoga lesson is immensely helpful. Sometimes we just need a little more attention and care.  A Private Yoga session offers you a means to deal with specific personal needs, questions or injuries.  It is also a great way to start your yoga practice in a safe, supported environment.
$108 Package includes:
5-Class Card – good for 2 months from the date of your first class
Private Yoga Lesson  – (45 minutes) with one of our excellent instructors, including Meredith Salvago for Ashtanga, Brooke Bailey for Therapeutic Yoga, and Amy Archinal for gentle, hatha, or basic alignment-focused yoga.
To upgrade to a
PRYT Session
, purchase the Phoenix Rising Yoga Therapy Session & 5-Class Card for $110.
Click here
to book online.  You will be redirected to our retail online store, to the packages tab. You can also pay in the studio with a check, credit, card, or cash.  Once you have purchased the private, you will be able to request an appointment with your teacher of choice.  We can help you to choose the right teacher, email us info@balanceyogawellness.com