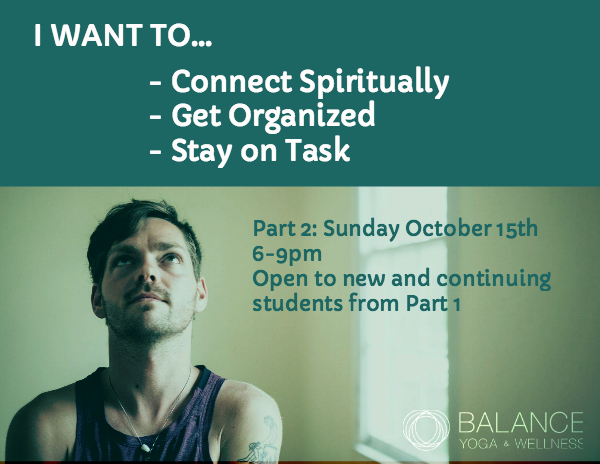 Installment 2: Sunday October 15th 6-9pm
**Free for attendees of workshop 1, $35 for everyone else.
Do you wonder how the months and weeks pass by with so many forgotten items left on your TO DO LIST?
"I want to go back to School/Quit My Job/Save for a down payment on a house but I need to get ORGANIZED…"

"I want to be in a ROUTINE of practicing yoga and meditation but I can't seem to get into the habit and stay in the habit…"
What if you could develop easy system that keeps you on task and connects to a higher spiritual purpose?
Join AJ Durand on Sunday, October 15th from 6-9pm for an intro to this continuing program and harness your energy and effort into a simple, easy to use system that helps you
Connect Spiritually

Get Organized

Stay on Task

Manage your Goals

See results!
Through the time-tested and trending practice of Bullet Journaling, Vedic Philosophy (Yoga) and the Pagan Wheel of the Year, AJ will help you map a design for living. This system will keep you on the beam and reach for balance in your mind, body, spirit, work, life, kids, savings account, doctor's appointments, sleeping, waking, having fun, tackling hard stuff and sweating the small stuff.
In this workshop you'll learn how to utilize the energies of the sun and moon. Using the template of your personal astrology, you'll align your individual intentions with the nature of the world around you every single day, every month, for 3 months. Expect to memorize simple asana sequences. Come dressed and prepared to move and stretch.
The Autumnal Equinox (Mabon) marks the movement of the sun from Virgo to Libra. Throughout your lifetime you have recognized this as the time of year when Summer is ending and it's time to get yourself back into a routine, buy some new clothes, go back to school etc. It is also in contemporary time recognized as Pagan Pride Season. In a purely practical, non-religious way learn why Christmas happens at Yule, and why Easter happens during Ostara. And what's all this talk about Houses in astrology anyway? "To everything there is a season, and a time to every purpose under heaven" – Ecclesiastes 3:1 (also, The Byrds)
Sunday, October 15th from 6-9pm
Workshop Investment $35

Include Winter Solstice and Spring Equinox Sessions for $85
(Friday December 15th, 6-9 & Friday March 23rd, 6-9)
You will need: a journal suitable for bullet journaling
Find information at www.bulletjournal.com
A copy of your Astro-Natal Chart
Download and print for free at www.alabe.com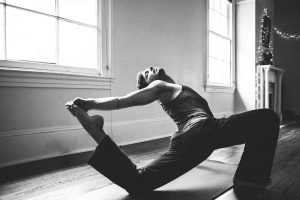 AJ Durand identifies as an eclectic witch, a broad term for someone who incorporates several approaches, traditions, and doctrines into their spiritual practice. Sourcing from Sufism, Christianity, Hoodoo, Astrology, The Hermetic Order of the Golden Dawn, and Polish Folk Magic he offers a solid mix of ideologies for you to pick and choose the things you like. A real yoga pirate, AJ has spent 14years cultivating a variety of yoga philosophies and physical practices.
www.ajdurand.com IG: @ajdurandonthemat