Balanced Living: Ayurvedic Consultations with Jessica Blanchard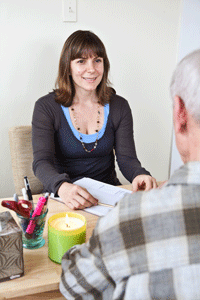 Ayurveda is the world's oldest form of medicine, and has been practiced across India for thousands of years. It has influenced the traditional medicines of China, Tibet and Thailand.
Jessica has been studying Ayurveda since 2003 with some of the most respected teachers in the field, including Dr. Robert Svoboda, Dr. Sunil Joshi and Vaidya Atreya Smith.
In 2007 she completed the four-year Practitioner's Training Program at the European Institute of Vedic Studies, studying directly under Vaidya Atreya Smith. She is a member of NAMA, the governing body for the profession of Ayurveda in the United States.
Ayurveda is an ideal way to improve your health, whatever its current state, because it looks at individuals on a holistic level. It is especially helpful for those with problems which western medicine cannot treat. If you would like to learn more about Ayurveda, you can schedule a consultation with Jessica at Balance Yoga & Wellness studio.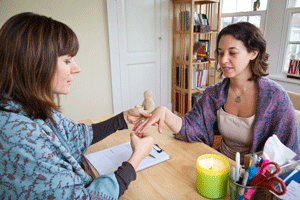 Ayurvedic Consultation In Person: Initial intake of 75 minutes, which consists of a detailed examination of your state of health, using traditional diagnosis techniques, including tongue analysis and taking of the pulse and detailed questioning regarding your diet, lifestyle habits, yoga and exercise habits.
Ayurvedic Consultation Online: Client fills out a detailed intake questionnaire and diet diary, and sends jessica few photos of the tongue, face, and hands. When client sends the forms a phone or video consultation is arranged via skype. One hour phone or consultation where Jessica makes recommendations for diet, lifestyle, yogic practices and other therapies such as breathing exercises. Payments can be made through paypal for consultations.