Phoenix Rising Yoga Therapy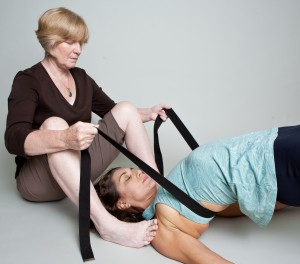 Phoenix Rising Yoga Therapy promotes healing from within.  A healing art developed by Michael Lee, Phoenix Rising Yoga Therapy combines yoga with elements of contemporary body-mind psychology.  This is a one-on-one guided experience that allows clients to explore the connection between what's happening in their bodies and what's happening in their life.  Using guided meditation, gentle stretches, and compassionate dialogue, Phoenix Rising reveals the root causes of stress, tension and anxiety in a confidential and non-judgmental environment.
About Amy
Amy Archinal is a visual artist, a certified Phoenix Rising Yoga Therapist and Group Facilitator and a Registered Yoga Teacher. She has studied Taoist Yoga, Hatha Yoga and Phoenix Rising Yoga. She specializes in gentle classes that focus on mindful movements, stress reduction and deepened self-presence.  " I view yoga as a practice of embodiment–being fully present to physical sensations, emotions, thoughts and spirit in and through the body. In every pose there is the outer physical manifestation and also the rich inner experience; the breath is a powerful force that that connects the two. Inviting in all awareness, we experience life more fully and ourselves more authentically." Click here for Amy's full bio.
Phoenix Rising Yoga Therapy Session Costs
90-minute Session – $90
Series of 3 Prepaid Sessions – $240 ($80 per session)
To book a session email amy@neworleansyogatherapy.com or call (504) 400-5203.