Stress-to-Bliss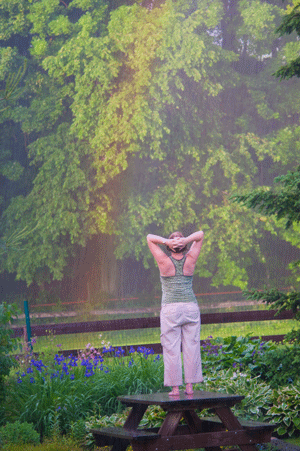 Stress is a very real physical phenomena that is now being linked to a number of conditions including heart disease, cancer and autoimmune disease.  While stress can have a positive role – it keeps us alert and active, it can also have many detrimental impacts on the body.  Stress causes the heart rate to increase, the endocrine system to release adrenaline and the blood pressure to rise.
STRESS TO BLISS
Stress to Bliss is a program to transform your relationship with stress. Experience  yoga, mindfulness meditation, group process and home practice that will help you to reduce physical stress and tension, befriend your body and honor it as a teacher, maintain present moment awareness, gain new perspective on life situations, negotiate life changes from a place of inner truth and alignment, increase mental clarity and self empowerment, and open to increased creativity and flow.
Special Summertime 7 week Stress to Bliss Group
runs July 11 – August 22, 2012, Wednesdays 7:30 – 8:45pm.
includes a full day silent retreat.
Call Amy at (504)400-5203 to reserve your space. Early registration special $150 (by July 4th) save $50!  
Space is limited register early
For information about Stress to Bliss see www.neworleansyogatherapy.com