Prices and Payments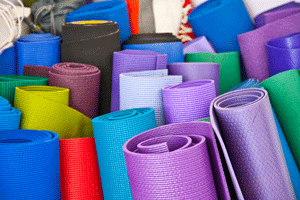 Yoga Class Prices

From drop ins to monthly unlimited passes, Balance Yoga has a range of payment options to suite your needs.  Please call the studio 504.309.9618 or drop in to make a purchase, or use our online system.  Please note that all tuition options are non-refundable and non-transferable.
Monthly Packages
BYW Yoga Membership – $88/month up to one class per day; must use credit card autopay; four month commitment.
Unlimited Classes for one month – ($170) – special $108 per month
Click here to book classes online.
Single Class
Drop in – $15
Community Class Drop In – $5-15
Student Drop In – $10
Class Cards
Five Class Card  (valid two months)  – $65
Ten Class Card   (valid four months) – $120
Twenty Class Card (valid six months) –  $220
Beginners Series
Six-Week Series – $66; $72 Regular
Eight-Week Series – $88 Early Bird; $96 Regular
Private Yoga Sessions
Private Session with Studio Teachers – $60 – $100 (depending on teacher)
Wellness

Phoenix Rising Yoga Therapy
90-minute Session – $90
Series of 3 Prepaid Sessions – $240 ($80 per session)
Ayurvedic Consultations
Initial Consultation – $100
Follow-up Session (within one year of initial) – $60